Don't forget about my giveaway! If you haven't entered, enter
here
!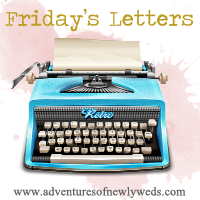 Dear Coffee Mug Swap,
I am SO excited about you. I can't wait to get my mug pal, stalk their blog, shop for a mug, and send it. Hurray!
Dear unreasonably stubborn man who I call Dad,
Perhaps it is not such a good idea to use a chainsaw in the dark. Or after a drink. Or after both. Shame on you. Practice what you preach, sir. Also, if you cut yourself with a chainsaw, no matter how insignificant you think it is, you should go to the hospital for stitches and not your bathroom for peroxide and band aids.
Dear Hennessy and Bella,
Thank you for becoming good friends in less than a week. I don't know how long I would have been able to tolerate the "who is going to be the dominate dog" dance you two were doing.
Dear finals week,
Bring it.