HERE WE GO!
1. Amanda (my brothers girlfriend) is home and recovering well! Thank you for all your prayers. They mean A LOT!
2. I WON A GIVEAWAY! How fantastical is that? I'll let you know what I picked as soon as I pick them!
I won two items from:
from a giveaway on this blog:
3. I crossed off a gazillion and nine (read: 4) things off my 101 list! Read about it
here
.
4. I HAVE SPONSORS!! You like me! You really like me!
5. At this moment I have a 4.0 in ALL of my classes ( insert Napoleon Dynamite yes with fist pump here).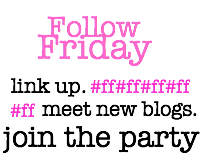 You're here from Follow Friday? Well then get cozy and follow away! If you follow me and leave me a comment with a link to your awesome blog, I'll follow you back!
I've joined Bloglovin'!
Follow my blog with Bloglovin